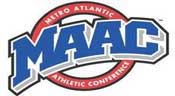 Of the six schools which founded the MAAC Football League in 1993, Georgetown is the only school still playing football.
History & Tradition: Patriot Games
The move from the MAAC
In 1979, Georgetown was at a basketball crossroads. After six years, its young coach had made believers out of skeptics who wondered if a school like Georgetown could really compete in the sport. Though its facilities were meager and media coverage minimal, John Thompson was limited only by his schedule--a collection of ECAC independents which included St. Joseph's, Manhattan, and St. Francis, among others. By aligning itself with a new group of schools--the Big East--its best days were yet to come.
Twenty years later, 1999, Georgetown was at a football crossroads. After six years, its young coach had made believers out of skeptics who wondered if a school like Georgetown could really compete in football. Its facilities were admittedly meager and its media coverage minimal, but this was a team capable of even bigger and better things.
But what was next?
After five years in the Metro Atlantic Athletic Conference, Georgetown had clearly begun to set itself apart from the schools in the conference. By winning the MAAC title in 1997, and tying for first in 1998 and 1999, Georgetown had demonstrated it could compete at the MAAC level. It had also demonstrated an ability to compete with Fordham and Holy Cross of the Patriot League, widely recognized as the best of the non-scholarship leagues in Division I-AA.
Georgetown's first win against a Patriot opponent came on Homecoming 1998 against Holy Cross. The HoyaSaxa.com web site described it as follows:
---

Both teams had their share of missed opportunities. Holy Cross took an early lead but missed the extra point. A fumbled snap deep in Hoya territory gave the Crusaders the ball at the two yard line at the end of the first half, but a holding penalty, a sack, and a missed field goal ended the drive.

In the third quarter, down 12-7, Mont and the Hoyas drove to the two inch line, only to lose six yards on third down and fumble the snap on the field goal. Both teams exchanged field position throughout the next ten minutes. Midway through the fourth quarter, Georgetown's best drive of the game drive stalled when Mont tripped on consecutive 3rd and 4th down plays. The Crusaders moved quickly down the field but missed a 28 yard field goal with under 3:00 to play, and on the first play thereafter Mont found Hester for a 77 yard touchdown and Kehoe Field erupted.

But there was more to come. Down one, Holy Cross drove 65 yards in under a minute, but with 1:20 left senior SS Anthony Bartolomeo intercepted a pass at the 16 yard line. Georgetown fans were delirious, but the Hoyas could not move. Hoping to watch the Hoyas run out the clock, fans were stunned to see Mont inexplicably run out of bounds with 1:06 left, stopping the clock, and Georgetown had to punt. The Crusaders then connected on two fourth down plays in the final minute to advance to Georgetown's 28 yard line, where a 45 yard FG attempt sailed wide left for the final act in a momentous game.

Crusader fans will no doubt point to the missed extra point and four missed field goals as the difference, but another key play occurred with the Hoyas trying a two point conversion leading 13-12. Mont's pass sailed right at a HC defender with 98 yards of open field ahead of him. If he ran the INT back, HC would have earned two points and a 14-13 lead. Instead, he batted the ball down, and Georgetown maintained the lead... It marked Georgetown's first victory over Holy Cross since 1950, its first win ever over a Patriot League team, and a clear sign that the football program has cleared another milestone in its progress to be competitive with Patriot and Ivy-level programs.

---
For Georgetown, the excitement of college football must always be placed in perspective. No one realistically seeks to compete with Syracuse and Miami on the gridiron, for people understand the financial and institutional obstacles that make that infeasible. Playing football against the likes of William & Mary or Richmond would make good regional sense, but the costs remain prohibitive without much revenue in return.
In this sense, non-scholarship football was a good fit at Georgetown. The program must not only balance competitive concerns, but the recruitment of capable and motivated students who can affirm the positive benefits of intercollegiate football at the nation's oldest Catholic university.
In the 1990's Georgetown took a positive step forward in Division I-AA, choosing to develop a schedule that gave Georgetown a chance to build some confidence in the sport. But simply put, Georgetown had gone about as far as the MAAC could take it.
The next step would have to be beyond the MAAC, but choices were limited. One option could have been become an independent. The life of a I-AA football independent is a nomadic one, struggling for scheduling, recruiting, and an identity in the age of conferences. By 1999, there were four non-scholarship independents in the nation, and none by 2001.
The more popular choice was the Patriot League, a conference comprised of Bucknell, Colgate, Holy Cross, Lehigh, and Lafayette, plus football-only members Fordham and Towson. Discussions about Georgetown and the league were rumored throughout the decade, but it was felt that the Hoyas did not consider themselves ready for an upgrade in earlier years. The major drawback to the Patriot League was cost and competition. These schools, as a general rule, spend three to five times what Georgetown did on football, and Georgetown did not have the money to significantly increase its budget to this degree. Georgetown's budgets do not have the room to double a budget for any sport, and this might suggest Georgetown would enter a new league at a huge disadvantage. Some fans recall what happened when a rising Fordham program entered the Patriot League a little too early in 1988, and the consistent sub-.500 seasons that followed.
With finances as a major issue, alumni went to work. Annual contributions to the Gridiron Club, the support organization for GU Football, began to grow. Capital contributions for coaching and recruiting endowments started to come in. Perhaps most importantly, a new facility suitable for hosting Patriot-sized crowds was added and approved within the University's future zoning plan. In January, 2000, the Washington Post broke the story that a deal was done. The next day, the Patriot League held a press conference to announce Georgetown would become the eighth football member of the league.
"We are pleased with the addition of Georgetown University to our football league," commissioner Carolyn Schlie Femovich said. "Georgetown's outstanding tradition of excellence in academics and athletics reflects the core values of the Patriot League, and they will be an excellent complement to our nationally competitive football league. Their commitment to support a successful Division I-AA program is in keeping with the high level of play in which the League has prided itself."
"It's a tremendous step up for our program," said Georgetown coach Bob Benson. "Since 1993, we've grown to be very competitive in the [Metro Atlantic Athletic Conference] to the point where we're one of the favorites to win the conference title almost every year. Now we're moving to a tougher conference where we'll be the underdogs. But, I think Georgetown will be able to rise to that challenge and contend for the championship very soon."